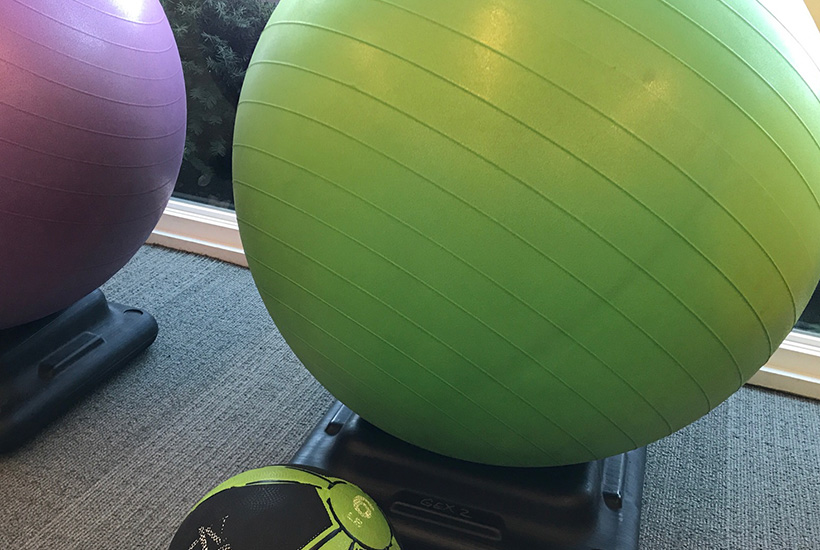 Let's say you have a gym membership as well as the desire to get there.  Good work! But you're worried that it's not turning out as you'd planned. You just can't seem to squeeze in the time, because you need to:
get to/from work
not show up sweaty and smelly
meet friends for a game of darts
get your groceries home
pick up your laundry/kids/dog/cup of tea.
I hear you. The good news is that you've taken the first step by joining that gym. The other good news is that I have a list for you!
The bad news? Well, there isn't any. Armed with the right gear, your new mindset, and this list of quick, no–fail exercises, you can be in and out of your workout before the groceries know what happened. Your kids and co–workers won't quite be able to put a finger on what's different, but you and I will know: you feel oh–so–much better, calmer, and energized, every day.
Let's look at the little things it takes to make this happen.
KEEP YOUR WORKOUT BAG WITH YOU — at work, by the door at home, in your car. Choose where it will be most accessible, based on your typical schedule and route. That way, you can even take advantage of a beautiful day for a walk or jog at lunchtime, or before you leave for home. Find a bag you like! My new favorite is light, yet big enough, and comes in fun and funky colors. Find it here.

Items for your bag:

Workout clothes & shoes (include all layers) Toss in a light fleece outer layer just in case. Keeping two complete sets of clothes makes it even easier: one in the laundry, one in your bag.
A quick–drying towel, if your gym doesn't provide that service
Toiletries — the basics (remember a hair dryer, if that's part of your routine)
Snack, water bottle

The idea is to keep it light and easy to throw in your car or messenger bag… and get into the routine of changing it out and restocking it after each workout. Once you're in the habit, you'll never have to check it before leaving — just grab and go.

COMMIT TO COMPLETING AT LEAST A SHORT WORKOUT — You'll be astonished at what you can do, and how much better you can feel, in just 10–15 minutes.

Warm up

— at least 2 minutes of light jogging in place or easy rope jumping, knee lifts, gentle twisting and light stretching. Don't ignore this step; your muscles need to loosen up a bit.

Light to hard cardio

— 5 minutes, depending on your current level of fitness. This could include a treadmill, elliptical, stepper, or rowing. Even if you're still getting back into shape, you can increase the intensity as you go.

Resistance

— bodyweight or heavy ball. Using weights takes time, so utilize easy–to–grab items (or just your own bodyweight) to zoom through this final part of your workout.

Side–to–side (or walking) lunges x10
Rotations: in a split stance (one foot forward, one back), push the ball to your left, back to your chest, then to the right, back and forth x10. Without a ball, simply punch across, giving your ribcage a nice stretch. Switch legs and repeat.
Squat jump x3 (decide on how hard & high you jump based on how you feel)
Seated twist: sitting with your knees bent and feet flat on the floor, keep your back straight as you touch the heavy ball to the floor on your left, then toss it toward the ceiling to just above your fingertips; catch the ball and touch it to the floor on your right; repeat the toss/touch left & right x10.
Stand up, lightly stretch to the right and left sides, and your legs as needed.

WELL DONE! Hydrate, head to the locker room or your next stop, and commit to your next workout. After you find your groove, you'll be able to easily substitute movements and judge your timing.
For additional help with your workout, contact me here. I love helping people find their own specific workout grooves!