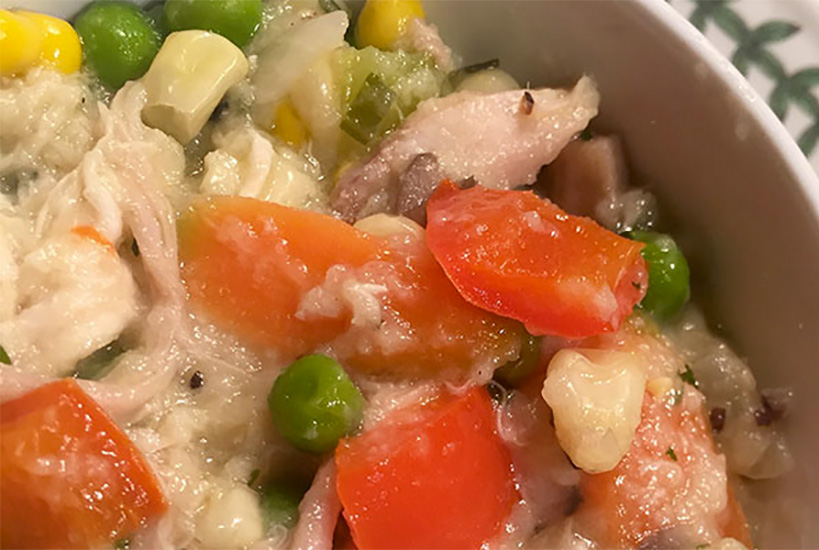 "YAY!" We're all thinking… "Winter is over! I can pack away my boots and sweaters, play some sand volleyball and strum my guitar on the porch 'til the sun comes up! The long dark days of winter and comfort food are giving way to summer grilling!"
Yeah, well we have to get past a typical Ohio spring first. I had one of those unfortunate bouts of springtime flu last week and when I was finally able to eat, this chicken pot pie was the first thing I thought of. Then there were leftovers! It seems unfair to relegate something this good to only the coldest months of the year.
Sure, you can save it for an unseasonably chilly summer night, but this is so easy, you can whip it together in between volleyball games. Ditch the pastry and keep it summer–light by scrunching a little phyllo on top.
You Need It Chicken Pot Pie

Ingredients:

4 T unsalted butter (½ stick)

4 T flour

4 c low-salt vegetable or chicken broth (additional 1 c for cooking chicken)

1 t dried thyme

2 t dried chives

Frozen corn

Frozen peas

Sliced carrots

Diced red peppers

Chopped mushrooms

Chopped celery

Chopped onions